Living Sky School Division No 202
Edsby link page: Teachers
---
Logging into Edsby as a teacher
Do not type in your username and password on this page.
Click Login with Microsoft.
Log in with your Living Sky School Division account. This is the same username and password you use for your Living Sky SD email account.
You should now be logged into Edsby.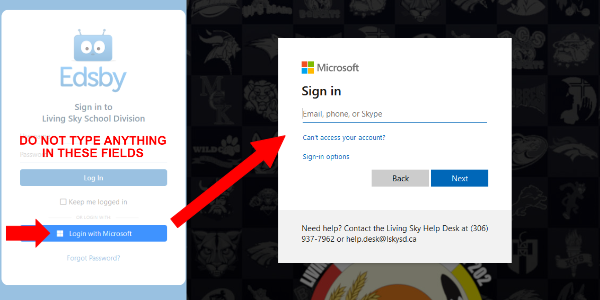 If you are also a parent
If you are also a parent to a child attending a Living Sky SD school, your parent account is a separate account with a separate password, which must use a different login procedure. See the parent login instructions.
For assistance setting up a parent account or resetting your password, contact your child's school.
---
Back
---